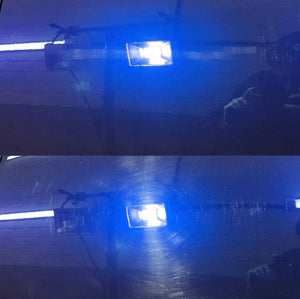 Audi S3 Swirl Mark Removal
Following the previous post on the Audi S3 we had in recently, here's some 50/50 shots of the results from our minor paint correction! The difference is night and day, the colour has a whole new depth now that the major imperfections (swirls, marring, hazing and scratches) have been removed.

During the paint correction process we do not use any "filler" products, so what you see is what you get! The panels are also wiped down with Gtechniq panel wipe to ensure any residues and oils are removed.
Get booked in with us today:
📲 Message us on
Instagram
 or Facebook
📧 contact@kwjperformance.com
📞 07803714998
📍 Unit 5, Bridge Foot Industrial Estate, Warrington, WA4 1AY
 You can view more of this detail here:
>
---